LHR Consult offers services related to the legal requirements and guidelines covering the fertility business (tissues and cells, assisted reproduction etc.), pharmaceutical industry (drugs, devices, clinical trials etc.), data protection/GDPR and quality management.


Tissues and cells
Providing advise on activities such as procurement, testing, processing, preservation, storage, coding, distribution, import and export of- and scientific research with human tissues and cells (DPSA, SSI, Scientific Ethics Commitees, HFEA, BfG, ECDC, EU/GxP, OECD, WHO etc.).
Acting as Responsible Person (Tissue Order §4/5).
Preparation of quality systems and documents, e.g. quality manual, policies, SOPs etc. (EU/GxP, ICH, ISO 2700X/900X).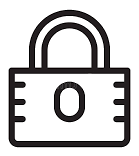 Data protection
Implementation of ISMS/GDPR compliance-package (ISO 2700X/27701/29100, COBIT).
Providing legal advice and consultation on data protection, the GDPR, special law (business, tax, employment, health etc.), information-/IT- and cyber security, ePrivacy, data ethics etc. (national Data Protection Agencies, EDPB, Agency for Digitisation, CFCS, ENISA, NIST, SANS, ISF etc.).
Acting as Data Protection Officer/DPO (GDPR Art 37).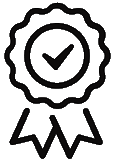 Quality management
Providing advice on quality planning, -assurance, -control and -improvement (EU/GxP, ICH, WHO, ISO 900X).
Acting as Quality Responsible.
Preparation, implementation and maintenance of quality systems/documentation, e.g. quality manual, policies and SOPs (EU/GxP, ICH, WHO, ISO 900X).
Risk management - assessment, analysis, minimization etc. (EU/GxP, ICH, ISO 27005/31000).