LHR Consult offers legal advice, quality management and administration of data protection/GDPR within the fertility/healthcare business (tissues and cells, assisted reproduction etc.), life science and other academic disciplines of the public/private sector.


Tissues and cells
Providing legal advice on tissues and cell activities, patient rights, healthcare professionals' duties/rights, authorization, record keeping, reporting obligations etc.
Acting as Responsible Person (Danish Tissue Order §4/5).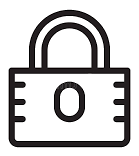 Data protection
Preparing, implementing and maintenance of ISMS/GDPR compliance-package (ISO 2700X/ 27701/29100).
Providing legal advice and consultation on data protection, the GDPR, special law, information-/IT- and cyber security, ePrivacy, data ethics, digital responsibility etc.
Acting as Data Protection Officer/DPO (GDPR Art 37).
Managing of data subject rights, requests, complaints etc.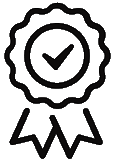 Quality management
Preparing, implementing and maintaining quality documentation/management systems (EU/GxP, ICH, ISO 900X/2700X etc.).
Planning, implementing and driving the processes of risk management (EU/GxP, ICH, ISO 27005/31000).
Registrating, assessing (root cause, CAPAs etc.) and reporting of incidents, reactions, deviations, complaints etc. (EU/GxP etc.).
Acting as Quality Responsible/quality point of contact.