LHR Consult offers quality management, administration of information security/data privacy (ISO, GDPR etc.) and legal advice within the healthcare business, e.g. pharma/biotech (GxP etc.) and tissues & cells (fertility/assisted reproduction, stem cells, scientific research etc.) - as well as other academic disciplines of the public/private sector.


Tissues and cells
General advising on tissue establishment requirements, upstart, submissions, reporting, inspections etc.
Advising on quality, safety and ethical aspects of tissue/cell activities, e.g. procurement, aseptic processing, cryopreservation, distribution, research and use of ART (GxP, OECD, WHO etc.).
Advising on sperm/egg donor management - enrolment, screening, qualification criteria etc.
Acting as Responsible Person.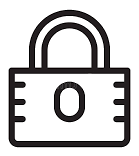 Privacy and data protection
Preparing gap-/maturity analyses, risk assessments, audits and other evaluation.
Mapping of data inventories, systems, data flows and requirements for global markets (EU, UK, US etc.).
Implementing and operating information security/ privacy programs in alignment with ISO 2700X/ 2770X/29100 etc.
Acting as Chief Privacy Officer, Data Protection Officer, EU Representative etc.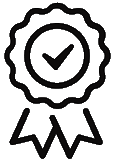 Quality management
Preparing and maintaining frameworks and docu-mentation (ISO 900X, GxP, OECD, WHO etc.).
Establishing, monitoring and analyzing metrics/indi-cators (trending, ROI, resiliency and maturity).
Preparing and executing internal/vendor audits.
Managing inquiries, deviations/non-conformities, complaints and incidents (root causes, corrective actions, change control, reporting etc.).
Acting as Quality Responsible.