LHR Consult offers services covered by the tissues and cells legislation (e.g. within the fertility and stem cell industry) – including data protection and quality management. Taking on tasks within related disciplines – such as life sciences, will also fit in naturally.


Tissues and cells
Providing advise on processes such as procurement, testing, processing, preservation, storage, coding, distribution, import and export of human tissues and cells intended for human use (e.g. DPSA, HFEA, DIMDI, ECDC, EU/GxP, WHO).
Acting as Responsible Person (Tissue Order §4/5).
Preparation and continual improvement of quality documents (e.g. policies, SOPs and templates) and -systems ((EU/GMP, ISO 900X).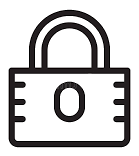 Data protection
Implementation of a complete GDPR compliance-package.
Providing advice on data protection, the GDPR, IT security/ePrivacy etc. (e.g. national Data Protection Acts, EDPB, Danish Business Authority, Agency for Digitisation, Ministry of Justice, Ministry of Health, ISO 2700X, ISF, ENISA).
Acting as Data Protection Officer/DPO (GDPR Art 37).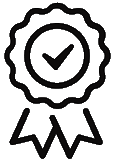 Quality management
Providing advice on quality planning, quality assurance, quality control and quality improvement (e.g. EU/GxP, WHO, ISO 900X).
Acting as Quality Responsible.
Preparation of quality systems and documents (e.g. ISO 900X, EU/GMP).
In-depth reviews and optimization of existing quality processes/systems.