LHR Consult offers legal advice, quality management and administration of information security/ data privacy (GDPR etc.) within the healthcare business, e.g. pharma/biotec (clinical drug develop-ment, pharmacovigilance, GxP etc.) and tissues & cells (fertility/assisted reproduction, stem cells, scientific research etc.) - as well as other academic disciplines of the public/private sector.


Tissues and cells
Advicing on quality, safety and ethical aspects of tissue/cell activities, e.g. procurement, testing, processing, preservation/storage, coding, matching, distribution, import/export, ART and research.
Advicing on donor management, screening, egg/ sperm quality, aseptic/sterile production, lab equip-ment (IQ/OQ/PQ), PPE etc. (GxP, OECD, WHO etc.).
Advicing on the upstart of new tissue/donation sites.
Acting as Responsible Person.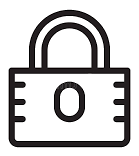 Privacy and data protection
Mapping data inventories, systems, flows and requirements for global markets (EU, UK, US etc.).
Privacy risk assessing of all business areas (PIA/DPIA) using appropriate risk models.
Implementing and operating privacy programs in alignment with ISO 2700X/2770X/29100 etc.
Providing privacy program awareness and training.
Acting as Chief Privacy Officer, Data Protection Officer, EU Representative etc.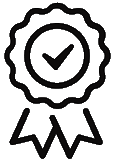 Quality management
Preparing and maintaining frameworks and documentation (ISO 900X, GxP, OECD, WHO etc.).
Establishing, monitoring and analyzing metrics/indi-cators (trending, ROI, resiliency and maturity).
Preparing and executing internal/vendor audits.
Managing inquiries, deviations/non-conformities, complaints and incidents (root causes, corrective actions, change control, reporting etc.).
Acting as Quality Responsible.